Meet the Entertainer
& Event Planner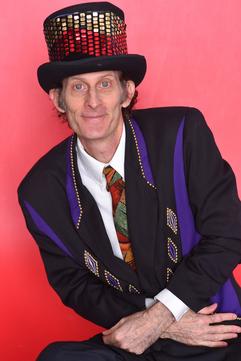 I'm Eddy. I'm an entertainer, event planner, & all-around fun guy!
I'm so glad you managed to find my website.
Whether you saw us at one of your events, were referred to us by one of our clients, or accidentally stumbled on to us by a Google search, you made it! WOOHOO! Are you ready for the party to begin?
I have been entertaining, & providing family variety entertainment, for over 30 years.
I have appeared in commercials, music videos, television shows, & movies.
I love to make people smile; that's what I do.
With all of the problems, & troubles in the world, it is great to be able to sit back and enjoy yourself, & have a great time.
We have any variety, circus act, kids entertainment, & carnival games you can imagine!
If you don't see it listed, ask us. If we don't have it, I will be happy to find it for you.
Thanks.
Eddy Rice Jr.